Club Dinner and Presentation of Awards Night
It is 130 year celebration of St Peter's RFC. The function will be a black tie event. It is on Saturday 18th June at the Angel Hotel Cardiff and we will be sitting down at 19:15 although most will be meeting around 18:00 for a drink in the Gate Keeper. The guest speaker for the evening is Phil Steele, from Scrum V, who promises to give a very entertaining outlook on the Welsh rugby scene. I have spoken to the Angel Hotel and managed to get an extension to the closing date, so I will need all names and your £30 in by June 10th at the latest, as they need to order the food and arrange seating plan etc. They WILL NOT accept any names after this date and you will not be able to just turn up on the night.
If you want to go let me know ASAP and you can transfer money across or I will arrange to pick it up so don't delay book today on 07703057279!!!
---
27th May: Well done to Bennon Kinza, Phillipe Pareyo, Alfred Bijik, Olly Sheppard, Mat Taylor, George Cook and Arturs Kozels (look at the socks), who all represented Cardiff & District last weekend in West Hartlepool.
16th May: Message from Rhodri –
Just a reminder
This Saturday, the 21st of May, we have a touring team at the Club. They are from my old club, London Welsh Amateurs. It's a Vets/3rds standard game at best but everyone is welcome. Meet at 1.00pm and we'll try to kick off about 2.00pm. Last senior game of the season, should be a nice weekend. If you don't want to play come down for a beer anyway and we can call it an end of season party! The plan is to head into town later on.
Rhodri
14th May: Ninian Stuart Cup Final – Rocks 41-12 CRCC. Match Report and a couple of photos. Here.
Junior Section End of Season Fayre and Social:
SUNDAY 15TH MAY at ST PETER'S RFC
11am – 2:30+
Hog roast, cakes, tug-o-war, bouncies (castle, gladiator, sumo), cakes, tattoos, face painting, stocks, kit stall and more (and of course the bar)
Please donate any books, dvds, and second hand kit you can
(shirts, shorts, boots, trainers, football tops, skins, padding, rackets, balls etc).
Hope to see you there and bring change with you if you can.
---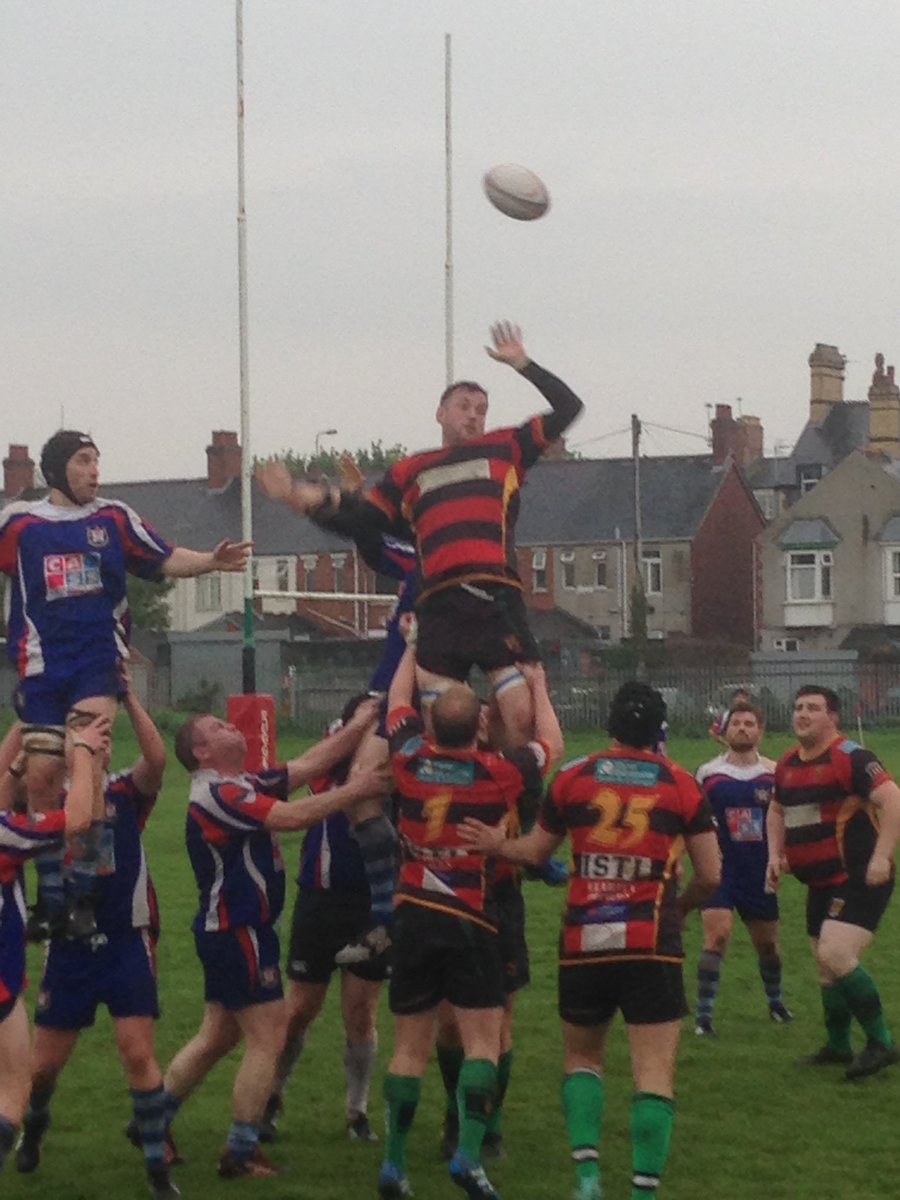 10th April: Good end to the season for the First XV. Rocks 33-18 Penarth after trailing 12-13 at half time. Well done lads.
8th April: First XV will be playing Penarth tomorrow, 10th May – 6.30ko on the Harlequins.
Third XV will be playing on the Arms Park in the Ninian Stuart Cup Final – Kick off 5.15pm – Friday 13th May.
8th April: Great win for the first XV yesterday, playing most of the game with 14 men, the first XV beat CRCC 22-21.
3rd April: The Youth are playing Pontypridd tomorrow on Sardis Rd. Kick off 7.15PM.
3rd April: Mr Celt will be running another Rugby Camp on the Harlequins at half – term. Details HERE.
7th April: Rugby this weekend – It's a busy one!!! Starting with a social game at 12 noon against touring Teignmouth. If you are available, please let Andrew Chandler know and turn up at 11am. The first XV will be hosting Llantrisant on the Harlequins at 2.30pm. (The seconds will be in the bar by then). Meanwhile, the youth will travelling to Merthyr.
26th April: St Peters Youth 22-36 vs Cowbridge in the Final of the ED youth Cup. But what a
cracking performance from the lads right to the final whistle. They showed a lot of guts and character never let their heads go down and gave it their all. A big thanks to all the supporters who managed to get across and watch.
21st April: Following the news last week that one of our members, Tom Nolan was playing International Rugby for Qatar, the Rocks are spreading their skills to further flanks of the Rugby playing world. How's this for a second bit of history being made in the space of seven days. In the international match Malta v Isreal, James Morris was playing for Malta against Tom Burden who was playing for Isreal. The result??? Malta 30-9 Isreal. Well done lads – Rockin' all over the world!!
21st April: Congratulations to our Third XV who have progressed to the final of the Ninian Stuart Cup beating the Saracens II 24-5 with tries from Lewis Lloyd 2 and Jack Sterry.
20th April: Despite a huge commitment from the Rocks in the second half, the Wanderers came away the victors 33-23 over St. Peters in the ED Semi tonight at Llandaff North. Good effort lads.
18th April: Remaining  Fixtures
First XV


20/04 – Glam Wands (ED Semi at Llandaff North 6.15)
23/04 – Abercynon v St. Peter's (A)
30/04 – St. Peter's v Llantrisant (H)
TBA –  St. Peter's v Penarth (H)

Youth Fixtures


23/04 Aberdare away
27/04 Cowbridge ED final at Taffs Well
30/04 Methyr away
04/05 Pontypridd away. Ko 7.15 on Sardis road.
07/05 Cardiff Met home
Beddau TBA
Glamorgan W x 2 TBA.
18th April: Players News Pages: Rocks Players in the News…
News at WRU.co.uk
14th April: Message from Chand… No seconds game Saturday but seniors training.
12th April: Many congratulations to Tom Nolan who, making a little bit of history for St. Peter's RFC, has been selected for Qatar to play against Iran, on Saturday, in the Asia Rugby Tri-Nations Championship.
11th April: Congratulations to Ioan Davies fro the under 16s group who has been chosen to play for Wales Under 16s v England this coming Sunday at Ystrad Mynach.
9th April: St. Peter's 13 – 34 Pontyclun. Seconds and Youth called off.
8th April: Cup News: The First team have made it to the East District semi-finals and will play Glamorgan Wanderers on the 20th of April Ko 6.15pm at Llandaff North. The other Semi is Rhiwbina V Old Penarthians. They join the 2nds and Youth who are also in the East District Semi Finals.
St Peters 2nds v Cardiff Met 2nd  Tuesday 12th of April at Llandaff North other Semi Taffs Well 2nd v Rhiwbina 2nd ko 6.15pm. The Youth are playing at the same venue on Wednesday 13th of April ko 6.30pm.
---
8th April: Rugby this weekend – Firsts entertain Pontyclun at home. Seconds game against Rhiwbina is off. Let's all support the First XV!!!
| | | | | | | |
| --- | --- | --- | --- | --- | --- | --- |
| | Teams | P | W | D | L | Pts |
|  1 | Porth Harlequins | 18 | 18 | 0 | 0 | 80 |
| 2 | Llantrisant | 17 | 12 | 1 | 4 | 58 |
| 3  | St Peters | 18 | 10 | 2 | 6 | 58 |
| 4 | Dowlais | 15 | 11 | 0 | 4 | 56 |
| 5 | Barry | 16 | 12 | 0 | 4 | 54 |
| 6 | Penarth | 20 | 8 | 0 | 12 | 39 |
| 7 | Dinas Powys | 16 | 5 | 3 | 8 | 35 |
| 8 | Abercynon | 18 | 6 | 0 | 12 | 31 |
| 9 | CR Cymry Caerdydd | 15 | 6 | 0 | 9 | 30 |
| 10 | Pontyclun | 15 | 4 | 0 | 11 | 23 |
| 11 | Gwernyfed | 19 | 3 | 0 | 16 | 20 |
| 12 | Treherbert | 17 | 4 | 0 | 13 | 17 |
---
1st April: The funeral for Stuart Love will be held at Thornhill, on Friday 8th April,  at 3.30pm and afterwards at St. Peter's Rugby Club,  Minster Rd. CF23 5AS.
23rd March: The committee, members and friends of St. Peter's RFC, would like to send their sincere condolences to the family of Stuart Love who died this last evening, following a short illness. Stuart was a long standing member of St. Peter's who was Rock Solid and made of granite as a No.8 during the eighties. Player of the Year for the Club in 1986-87. Stuart was a great friend both on an off the pitch. He will be sadly missed.
.
.
---
22nd March: We have a touring side this Saturday, Congleton RFC. We also have a side from Birmingham coming done with a few players who would like a game with us. Please let Andrew Chandler know if you are available.
17th March: Message from Andrew Chandler
Second team fixtures will be fast and furious very soon. So please make a note of these dates.
26/3 Congleton RFC Home.
2/4 Dinas Home.
6/04 Ninian Stu Llanishen III Home.
09/04 Rhiwbina Away.
13/04 ED cup Met .
16/04 Joes home.
I need everybody to be available, Cheers.
9th March: There IS a Rocks game on Saturday; we'll be travelling to Porth Harlequins for a 12.00 kick off. There will be a bus leaving from the club at 10.30am and it will be returning in time for the England v Wales game to watch it in the club. It's a Rocks Day Out!!
5th March: Good effort by the First XV this afternoon beating Penart 28-17. Good effort also, but not the same result as the youth went down 22-17 to Mountain Ash.
1st March: Rugby this weekend – Firsts visit the seaside to face Penarth and the Seconds are just a stones-throw away at Dinas Powys. Now would I lie to you? The Youth are a little further inland the Youth face Mountain Ash at home.
29th February: Great win for the youth on Saturday, beating Pontyclun Youth 50-5. Well done lads.
20th February: All games off today. Weather 1 – 0 Rugby.
15th February: Rugby this coming weekend. First XV v Llantrisant on the Harlequins. Seconds are away to Taffs Well. Youth are at home to Llanishen.
2nd February: Rugby this coming weekend.First XV at home to Penarth, Second XV away
to St. Joseph's – 12 noon Kick off. Meanwhile the Youth travel to Glamorgan Wanderers.
14.25 – France v Italy
16.50 – Scotland v England
31st January: First XV game postponed. Seconds go down to Rumney 11-3.
23rd January: Two narrow defeats today for the first and second XV. The seconds were unable to do the double over Barry II, having beaten them in the cup last week, and so lost today 12-5. Meanwhile the First XV travelled up to Dowlais (Top) and battled hard in the cold. The game started well for the home team overpowering our pack with three successive scrums which lead to a penalty try. A strong home forward pack dominated the Rocks taking the score quickly to 21 nil. The home team used the wind to good effect pinning the Rocks back in their own 22 for most of the first half. Whatever the team talk at half time certainly worked and the Rocks scored two good tries and added a penalty. One more try would have brought home the spoils, but it was not to be. Final score Dowlais 21-15 Rocks.
17th January: it's not often that any two games end up with the same result, but yesterday the Firsts and Seconds beat Pontyclun and Barry 10-5. Nice going.
12th January: Rugby this coming weekend: Firsts – away to Pontyclun; Seconds – away to Barry; Thirds – home to Pentyrch. Fancy a run out? Contact Andrew Chandler.
9th January: Rocks 41-0 Treherbert. Considering the dreadful weather, the Rocks played some of the best rugby of the season so far. St. Peter's started well with three killer tries in the first twenty minutes as the rain battered the Harlequins playing fields. The game itself kicked off a few minutes early as both teams agreed that a warm up was pointless if you were going to end up cold and wet!! Half time was probably one of the shortest ever too.
Treherbert started the second half strong with twenty minutes of pressure in the Rocks half, but strong tackling and cover defence kept the travelling Treherbert boys away from the red zone. Two final quick tries finished the game off to take the bonus point win. And… on the stroke of the final whistle – the rain stopped. Well done Rocks and thanks to the Treherbert players, spectators and committee for a fulfilled fixture.
8th January: Unfortunately, the second team game is off tomorrow – Firsts still on!
6th January 2016: Let's hope the weather allows for some Rugby this weekend. First XV at home to Treherbert; Second XV also at home to Clwb Rygbi II.